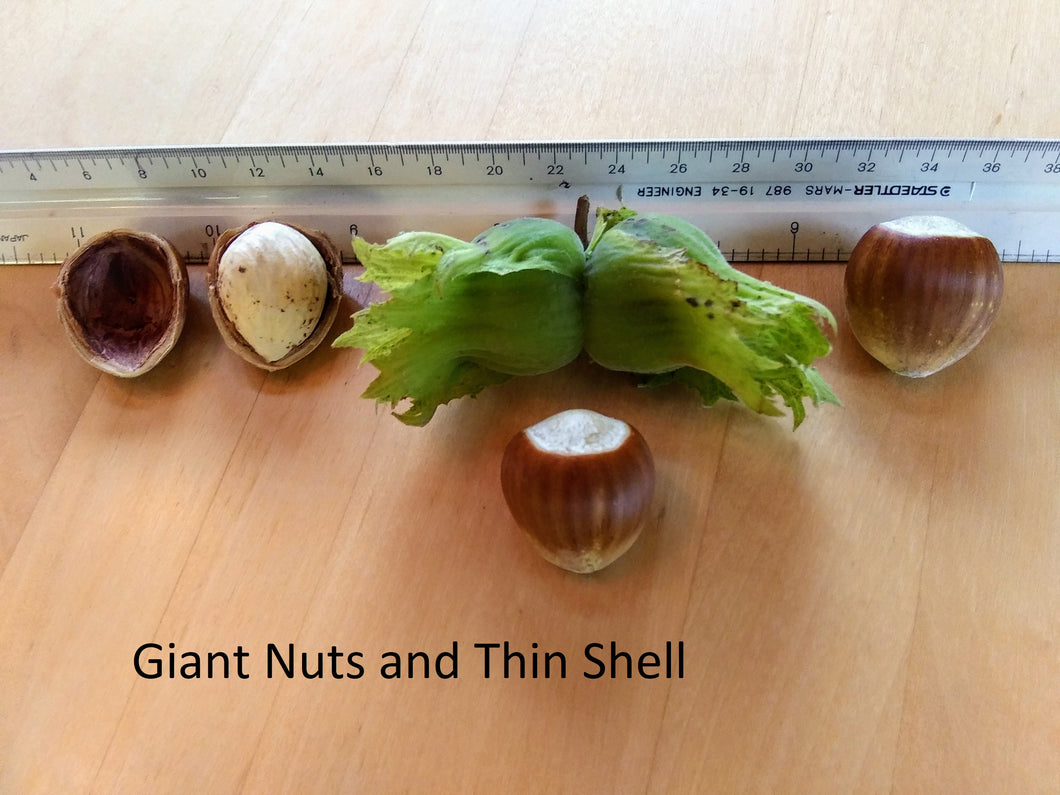 Truxton Hazel Layered - 1 bare root, - Spring Ship
Regular price $23.00 Sale
Truxton produces large, beautiful nuts that are thin shelled, perfect for your yard.  These nuts are larger than what you see in the store and tasty!  Grows to about 12 feet tall and 8 feet wide as a bush.
This is a hybrid that owes part of its origination to a Faroka parent that was originally from Mr. Gellatly of British Columbia.  This tree is a good grower with large nuts, decent production.   This is a layered tree (clone) good for zones 6a and warmer.  Try in protected 5b.  Grow as a small tree or as a bush.  Many will produce nuts in the second year after planting with a good pollinator.
Layered trees are typically 8" to 3+ feet.
For orchard design please see the latest version of the "The Hazelnut and Chestnut Handbook" by Jeff and Dawn Zarnowski. Please read our blog page to learn more about seedlings and our cultivars that we sell.  Please follow planting instructions. 
For tax exempt orders please email info@znutty.com with the desired quantity and your ship too address.  We give quantity discounts on larger orders.  Pricing already includes Royalty cost.
We ship mid-April to early June dormant and bare root.  
We cannot ship the Westcoast states.  We will ship to Canada for large orders only!
Reminder a "cultivar" is a clone of the parent tree and performs just like the parent as it is the one and same genetics.  Whereas, "seedlings" are just like children, it inherits traits from both parents and what traits are expressed we learn as it matures.
Plants with a patent or a PPAF (Plant Patent Applied For) asexual reproduction is prohibited.