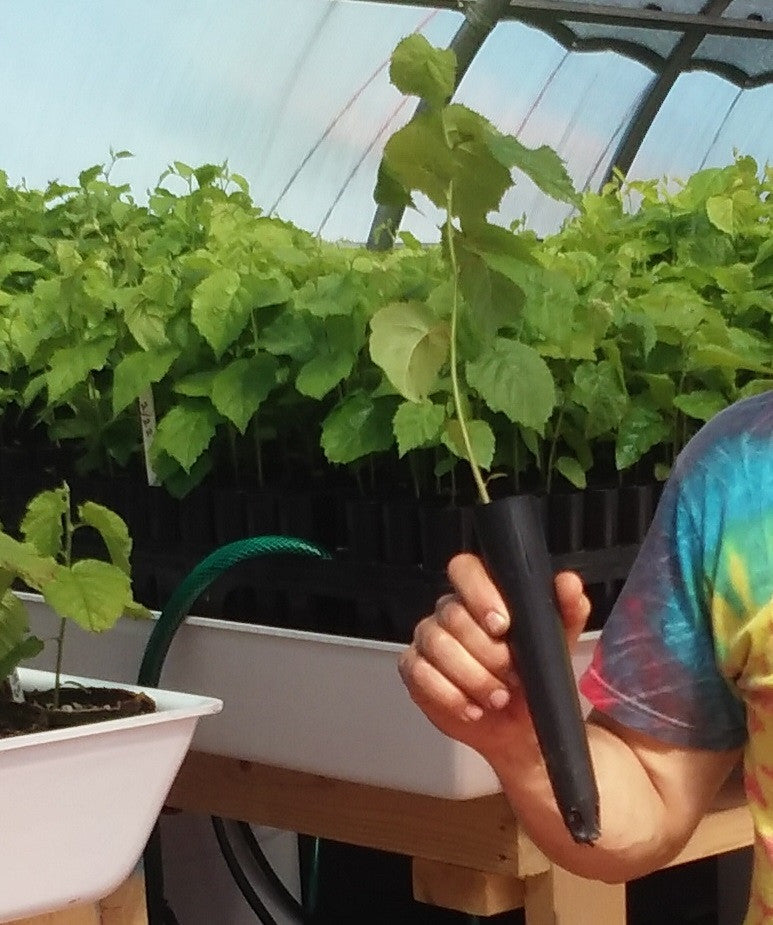 "Finger Lakes Abundant" Hazel Seedling - bare root- Spring Ship!
Regular price $15.00 Sale
These seedlings are from our best trees that have proven hardy with good quality nuts.  The nuts are from mother trees with well filled nuts, with short to medium length husks that allows the nuts to fall freely to enable harvesting.  Some trees are over twenty-five years old without any signs of blight and we do not spray any fungicides or pesticides.
These seedling trees are typically 10 to 12 feet and about 8 feet wide when mature as bushes.  The branches remain flexible for easy hand harvesting.
Good for Zone 4b and warmer. 
These are started early in the spring in our greenhouse as tublings we then plant out for further growth. You will see they are taller and larger caliper than from other nurseries. It costs us more, but they are worth it.  
We ship mid-April to early June dormant and bare root.   Seedlings are typically 12"-24" tall. We cannot ship to Canada or the west coast states.
Need a minimum of two trees for cross pollination.  To learn more about hazelnut trees please see our Hazelnut page or our blog page.  We will do our best to make you happy as we state on our Terms and Conditions page.