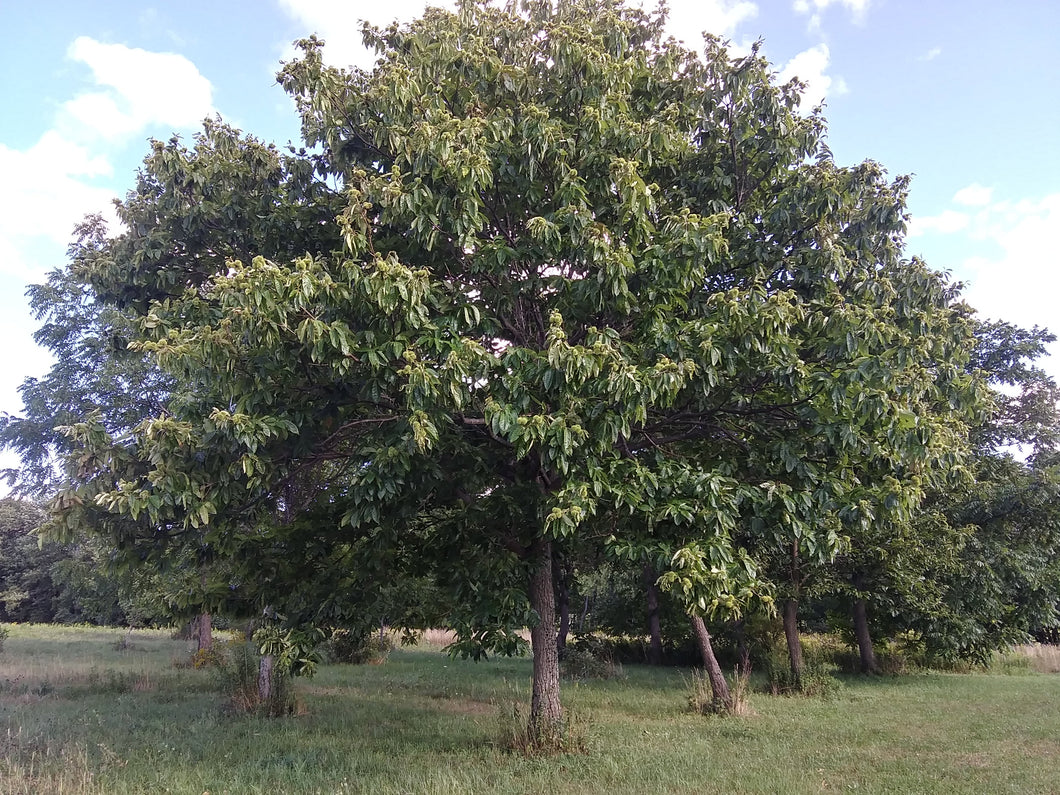 Chestnut (ZCC) seedlings - 2 yr. old - Bare root- Fall Ship - Hardy Chinese Chestnut
Regular price $25.00 Sale
Chinese chestnut is desired for its hardiness, disease resistance and of course their nuts.  You can eat fresh or make your own gluten free deliciously sweet flour.  The nuts fall free to the ground.  All you have to do is pick them up.
These are regionally proven trees to grow in the Northeast. Please see our web pages on chestnuts to learn more.
These are from locally grown and adapted Chinese chestnut trees on our farm.  So you know if they can grow at our windy elevation of USDA zones 4B/5A they will grow in yours.  Try in zones 4a.  Dormant trees are 12" to 20" tall when shipped. When mature at 25 years they are about 25 to 30 feet tall and 25 feet wide, with a round form as shown.
Chestnuts often start producing nuts in year 4 or 5 and your tree will leaf out in year 3! Get it off to a good start and you may see nuts the following year.
These are tasty sweet nuts!
We ship mid-October to mid-Nov. dormant and bare root.

   Seedlings are typically 16"-40" tall. 


You need two trees for pollination. Cannot ship to the west coast or where chestnut gall wasps quarantines exist. We do not have chestnut gall wasps in our area.